About Us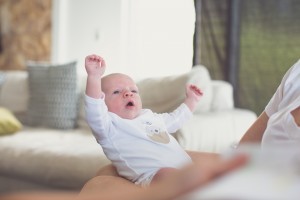 Blissful Babies is a parenting advisory service centred around 0 – 5-year-olds based in Penrith.  Our Parenting Hub offers families the opportunity to consult with our dedicated and highly experienced staff.
We are committed to giving our clients the benefits of our proven strategies,  skills and knowledge. So whether it is a quick chat at the drop-in Baby Club, attending a Workshop,  one on one appointment with a qualified Mothercraft Nurse or even a home visit we have the flexibility to get families the help they need.
No referral is required.
Our Experience
We have extensive experience working with families. Our Mothercraft consultants have worked in neonatal intensive care units, postnatal and residential care units. With this experience, we have developed proven practical techniques to assist families of all ages and sizes in caring for infants and young children.
Where are we?
Our parenting centre (The Parenting Hub) is in Penrith, New South Wales. The Parenting Hub runs workshops and drop-in clinics as well as seeing booked clients.
Our Mothercraft nurse consultants can also see you for a home visit. The mobile service services the Western suburbs, Blue Mountains, Campbelltown, Richmond and Central West. We do service outside of these areas (including Interstate & Overseas) be these are subject to availability and may incur additional charges.
Come visit the Parenting Hub 
Blissful Babies offers a range of services to the broader community.  The Parenting Hub offers both drop-in visits and set appointment times as well as being the venue for our ongoing parenting workshops.
Sharon is running drop-in/baby weighing clinics every Thursday from 9-12.
2019 Parenting Workshops will be announced soon
Please check out our workshops for up to date information on what sessions are on this month.
Call us on (02) 4704 7738 or 0400 673 881
Overseas Clients Call +61 400 673 881
Winner "Education Services" 2018 Penrith Local Business Awards
Winner Go West Awards – Innovative Workplace Winner 2016
Finalist "Home Based Business" 2014 Penrith Local Business Awards
Finalist "Home Based Business" 2015 Penrith Local Business Awards
Finalist "Education Services" 2019 Penrith Local Business Awards
Winner "Specialised Business" 2008 Penrith Local Business Awards 
Finalist "Specialised Business" 2009 Penrith Local Business Awards